My brand new "Kindle World" is finally LIVE! I teamed up with a group of bestselling authors who have written books for you in the same vein as my Imperfect Love series, which contains Hitched and The Fix Up.
Get ready for cocky men in suits, hot office romances, sexy British jerks, accidentally married in Vegas tropes and MORE!
Fannin McGuire is up for promotion at Tate and Cane Enterprises, but first she has to
make it through her stepsister's wedding. To Fannin's ex. Yep. Her ex-fiancé is about to be her new brother-in-law. One big happy family. And lucky her, she also gets to work with him.
While Fannin is putting all of her energy into her career, her ex is putting all of his energy into making her life hell. Just when Fannin is sure she'll be attending the wedding without a plus one, in walks Jasper James to save the day. He's the bartender at the Iron Flask, the account she's trying to land, and everything she didn't know she
needed or wanted. Before Fannin knows what's happening, Jasper is playing knight in shining armor and she likes it. And him. A lot. With his smooth Scottish accent, ridiculously good looks, and that beard? She doesn't stand a chance.
Bradley Fitch has it all. A suave job, a gigantic trust fund, and an accent that makes panties drop faster than the speed of light. His new life in New York City is fast-paced and furious, but it's nothing a little getaway to Vegas can't cure.
But when his best friend bails, he finds himself sitting on the plane next to his best friend's sister.
She's off-limits—proverbial caution tape wrapped around her body. Of course, she's also totally ball busting gorgeous.
Lexi Quinn fell in love with Bradley at eight years old and then vowed to kill him at eight and a half. What was supposed to be a romantic week away is turning into a nightmare. Her ex is actually married, her luggage is lost, and her reservation is cancelled. And she's sitting next to the man she swore to hate forever.
One week. No strings attached. What is the worst that could happen?
Becoming the new Marketing Manager at Tate and Cane was a game changer. I was hell bent on proving I deserved this job, and that it wasn't my cousin Sterling Quinn who had helped me score the new job title.
But one wrong turn, an unfortunate collision, and an expensive suit drenched in my soy chia tea latte was not how I wanted to start my first day.
Then there was the other little problem I had. The drop dead gorgeous man whose suit I'd ruined was my new boss.
And boy did he look pissed.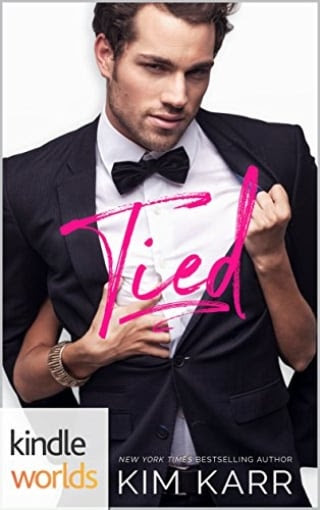 I was rich, single, and connected, which meant a steady diet of beautiful women wherever I went.
I really did think I had the perfect life.
Until I went and married a supermodel I'd just met, and everything changed.
I wasn't ready to give her up, but I was a bachelor at heart, and having a wife, well, I didn't really know what to do with that.
After only forty-eight hours of marriage, I had already gone and screwed everything up.
Now I have thirty days to prove to my new wife that I'm husband material. There's only one problem—I don't even know what husband material means. However, I'm certain that won't stop me from excelling at it.
My wife tells me it isn't going to be easy. That I have numerous issues to overcome.
First, there's my jealousy. It needs to be tamed. When my caveman instincts kicked in, I demanded she quit her job and stay home—barefoot and pregnant in my kitchen. I can work on that, right?
Then there's my mother. I need to convince her that my new wife is not the money hungry floozy she called her.
There are many other issues, but according to my new wife, those are minor compared to the biggest one—she says I will never be able to accept being tied down.
Don't worry—I got this one. I intend to prove to her in no uncertain terms that being tied up, down, or horizontal is just what this Upper East-sider needs.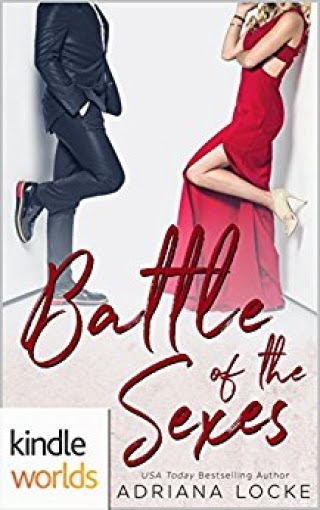 Carver Jones' partner at Jones + Gallum had to step down for medical reasons. He's absolutely devastated. He swears. Just ignore his cheeky grin, okay?
When word reaches his fancy corner office that Gallum is replacing himself with his daughter, Amity, Carver is ecstatic.
For real this time.
Jones squashes men in the business industry flat. A woman? Pfst. He'll be completely in charge in no time, doing whatever he wants. He's so ready for this.
But is he ready to fight the hardest fight of his life? No, not the one to maintain control of his company. The one to keep control of his heart.
The battle may begin in the boardroom, but the war will definitely be won in the bedroom. May the best sex win.
*This is a steamy office romance.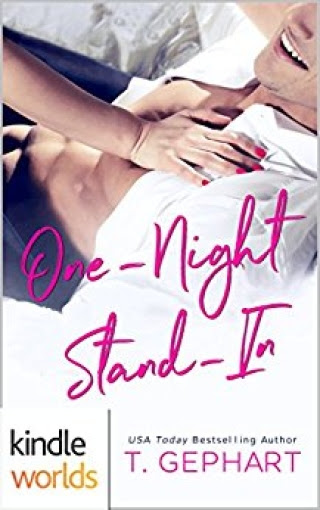 Sarah Madison loved working at Tate & Cane Enterprises.
While she looked and, for the most part, acted conservatively—she was a gladiator in the boardroom. The fast-paced, energetic work environment not only fed her need for corporate blood but also allowed her to work for one of her role models, Olivia Cane—living proof a woman really can have it all.
And after months of paying her dues, she was finally offered the promotion she'd been vying for. Which was great, except for the fact she had to share the position with a new guy they brought in especially for the role.
Kyle Drake was smart, experienced, and probably just as good, if not better, in negotiations. And if she wasn't careful, prove he could do the job without her. Add in good-looking and an incredibly sexy smooth talker, and everyone in the office either wanted to be him or sleep with him. Which Sarah could have totally ignored if he hadn't been the stranger she'd married in Vegas during a fake ceremony six months earlier.
He was supposed to be her one-night stand, a stand-in for a ceremony that wasn't even legally binding. They were never even going to see each other again. Hell, she apparently hadn't even known his real last name at the time. It was the only time she'd ever done something completely reckless and spontaneous.
It figured that one time would come back and bite her where it hurt.
I have twenty-eight days to find the perfect wife…
On paper, it seems like I need a life coach, but I've managed to get a decent grip on the single-dad thing. As a sought-after photographer with a sexy Irish accent, I have no problem attracting women. Especially crazy ones who can't take no for an answer. But now, I'm backed in a corner, and both mine and my daughter's futures are being threatened.
The plan is simple: find a fake fiancée, introduce her at my company's gala, and save my job. A chance meeting with a tall, leggy blonde who looks like she could use a night out is the perfect solution. Beautiful, sane, and she has a kid? We have a winner.
The relationship is a ruse, but I didn't count on her being unforgettable. A lie brought us together, but now I have no intention of letting her go.
On the heels of Mary James leaked sex tape – totally a fake one to make her boyfriend jealous she might add- she needs some PR help if she ever wants her acting career to end up in a fiery hell like her love life.
Chris Garcia has been working his way up from mailroom clerk to junior associate at Tate & Cane and now to get to the next rung of the corporate ladder he has to take on the firm's toughest client: Mary James.
With a little help from a nosey Aunt Rosita and Mama Garcia, the two decide the best way to move forward is simple: a fake relationship.
But what happens when something fake gets to be too real and FAME gets involved?